Mini Pumpkin Succulent Workshop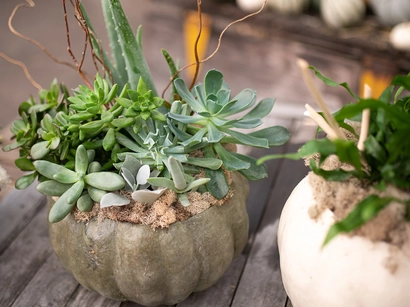 October 20 @ 5pm
Join us for this hands-on workshop where we carve out a mini pumpkin, and use it as a pot for a beautiful arrangement of succulents!
Choose your miniature pumpkin and succulents and decorate your mini pumpkin succulent with driftwood, moss and bark.
Perfect for a centerpiece on your table, or an addition to your desk! this living fall décor will inspire you through the fall!
*Selection of plants and materials may vary based on availability.
Starting at $25.00 + tax* per participant.
Space is limited, pre-registration is required via Eventbrite.
*Eventbrite lists cost + tax as purchase price. Eventbrite's fee is nonrefundable. Materials and supplies are subject to change and substitution. Additional cost for materials can be purchased the day of the workshop.
Date:
Location: Courtenay