Botanical Nights Workshop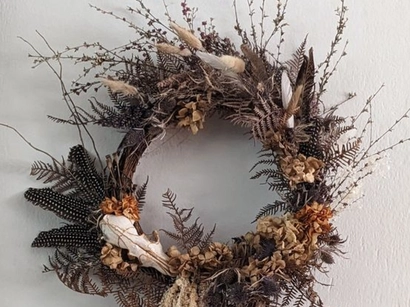 Oct 5 from 6:00 PM - 9:00 PM
Join us for an after- hours workshop on the North Shore, filled with beautiful materials found in nature, including foraged grasses, lichen, pods, branches, moss, and so much more.
We'll be making an exquisite fall wreath or door swag under the brilliant instruction of two of our experts, Sophie and Alicen.
You will create something incredible, and completely different than anything you will see anywhere else! Join us for an evening of inspiration and creativity, the perfect way to start your weekend!
There will be light food and beverages served, and a special 15% OFF anything purchased during the evening of the event.
Starting at $80.00 + tax* per participant.
Space is limited, preregistration is required via Eventbrite.
*Eventbrite lists cost + tax as purchase price. Eventbrite's fee is nonrefundable. Materials and supplies are subject to change and substitution. Additional cost for materials can be purchased the day of the workshop.
Date:
Location: North Shore