Free Seminar: Winter Garden Preparation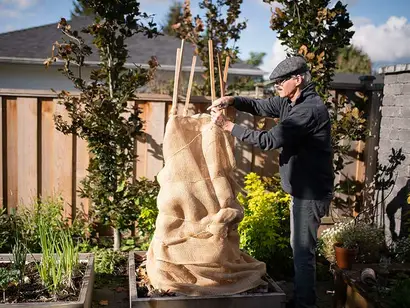 Sun, Oct 15 @ 11am
Join Gordon, our Tree & Shrub expert, as he helps you get your garden ready for a winter slumber in this FREE seminar.
Focusing on techniques for winter protection of your outdoor trees and shrubs, you'll get expert tips on mulching, wrapping, windbreaks, winter watering, and much more!
Space is LIMITED, reserve your spot now via Eventbrite!
Date:
Location: Saanich