Orchid Arrangement Workshop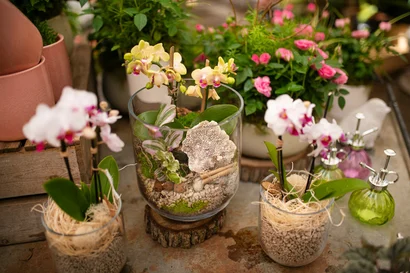 Sun, Oct 29 @ 11AM
Join us for this hands on workshop and create a stunning Orchid Arrangement to bring some colour inside your home this season.
Plant a beautiful two stem mini Orchid in a glass vase, add in tropical foliage and natural accents for a unique botanical design that will last months in your home.
Starting at 79.99 per participant*.
Selection of available foliage plants and other material may vary from image depending on availability.
Please pre-register via Eventbrite.
*Eventbrite lists cost + tax as purchase price. Eventbrite's fee is nonrefundable. Materials and supplies are subject to change and substitution. Additional cost for materials can be purchased the day of the workshop.
Date:
Location: Burnaby-Mandeville