Succulent Terrarium Ornament Workshop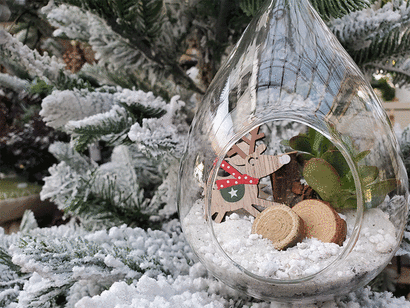 Sun, Nov 12 @ 1PM
Create your own holiday succulent ornament in this gorgeous hanging glass terrarium! The perfect addition to any tree! Make for yourself, or for a friend!
Using a selection of small succulent, driftwood, sands, and holiday accents, this terrarium ornament is the perfect living gift!
Starting at 39.99 per participant*.
Selection of materials may vary based on availability.
Please pre-register via Eventbrite.
*Eventbrite lists cost + tax as purchase price. Eventbrite's fee is nonrefundable. Materials and supplies are subject to change and substitution. Additional cost for materials can be purchased the day of the workshop.
Date:
Location: Saanich