Minimalist Holiday Wreath Workshop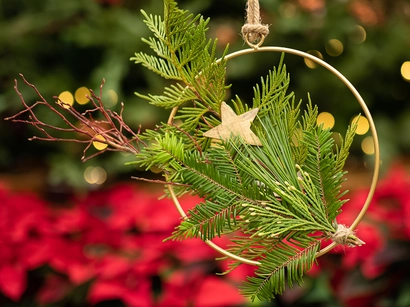 Sat, Nov 18 @ 1PM
Create your own minimalist-style wreath to bring a modern, clean look to your holiday decor!
With a selection of beautiful festive greens and holiday accents, such as bows and ribbons, you can build your wreath to suit your style.
*Wreaths will be made on 12" round metal rings. Selection of materials may vary based on availability.
Starting at 49.99 per participant*.
Please pre-register via Eventbrite.
*Eventbrite lists cost + tax as purchase price. Eventbrite's fee is nonrefundable. Materials and supplies are subject to change and substitution. Additional cost for materials can be purchased the day of the workshop.
Date:
Location: Saanich