Layered Spring Bulb Planter Workshop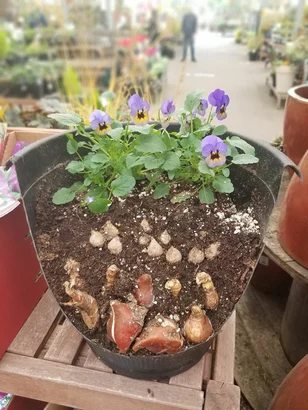 Nov 5 at 1pm @ Lougheed
Create a layered spring bulb planter with a minimum of 3 types of spring bulbs. Plant fresh fall annuals and perennials on top!
Planted in a biodegradable pot. Starting at $60, final cost dependent upon bulb choices.
Workshop size is limited to 10 participants. Please pre-register by emailing Kristine Crouchill.
Date:
Location: Burnaby-Lougheed