Kissing Ball Workshop @ Burnaby-Lougheed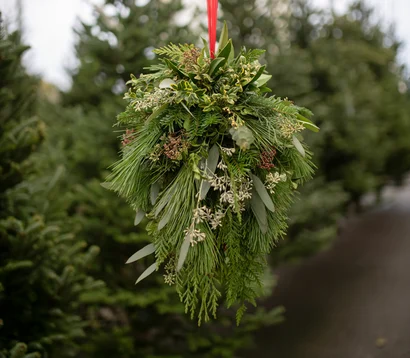 Sunday, December 4th at 1PM
Join us for this Holiday Workshop and create a bespoke Kissing Ball
Before mistletoe became popular, decorated balls of evergreen were used in the Victorian age as ornaments and to inspire romance. Create your own, vintage inspired kissing ball in this hands-on workshop using fresh evergreen branches of pine, spruce and cedar embellished with eucalyptus, berries and more.
PRICE: $49.99
Space is limited, please pre-register via Eventbrite
*Materials and supplies are subject to change and substitution. Additional cost for materials can be purchased the day of the workshop.
Date:
Location: Burnaby-Lougheed