Staghorn Fern Workshop @ Saanich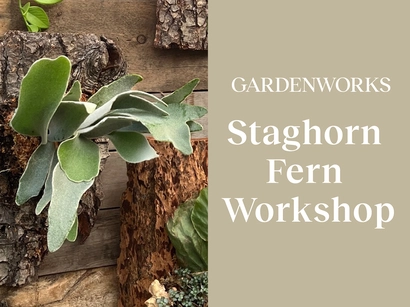 December 11 @ 1pm
Join us for this fun hands-on workshop and learn how to mount a Staghorn Fern on a preserved piece of wood or bark.
We will guide you through the basics of mounting and caring for your Staghorn Fern, including light requirements and watering. This workshop will include a beautiful piece of preserved bark on which to mount your fern. Upgrades and add ons are available for an extra charge.
PRICE: $29.99
*Space is limited. Pre-registration is required via Eventbrite HERE.
*Materials and supplies are subject to change and substitution. Additional cost for materials can be purchased the day of the workshop.
Date:
Location: Saanich