Shop, Sip & Stroll @ Oak Bay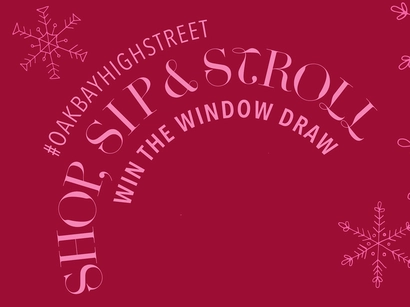 GARDENWORKS Oak Bay is delighted to be a part of this year's #OakBayHighStreet "SHOP, SIP & STROLL" evenings!
Friday, Nov 25th
Friday, Dec 2nd
Friday, Dec 9th
Friday, Dec 16th
Come visit us and the below businesses during these Friday evenings (we're open until 7pm) to enter the "Win the Window" draw. Prize located at the Savoury Café.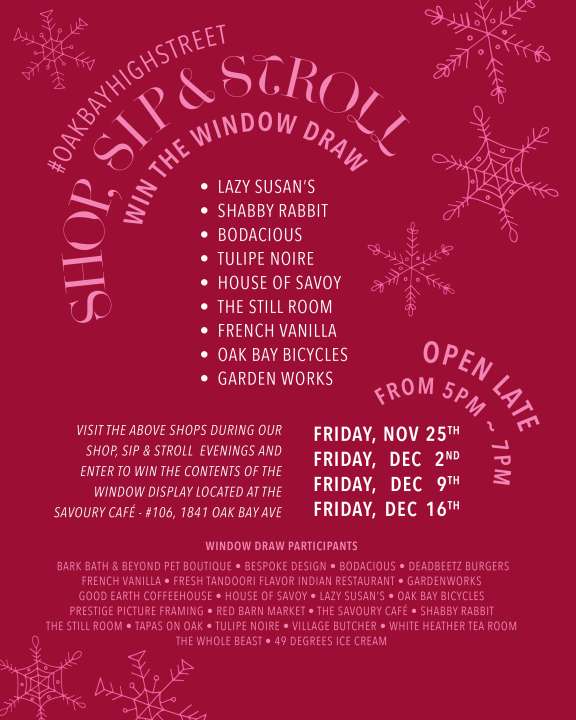 Dates: , , and
Location: Oak Bay