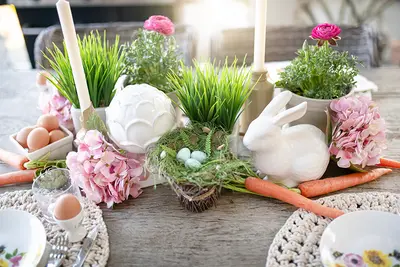 Easter is just around the corner, and it's the perfect time to celebrate the arrival of Spring and the beginning of the gardening season!
At GARDENWORKS, we have a wide selection of stunning plants to decorate your garden and patio, as well as a delightful collection of home décor items for creating an Easter experience you won't forget! Whether you're hosting a gathering or simply looking to add some seasonal flair, here are some tips and ideas to help you create a beautiful atmosphere.
Plant a Gorgeous Garden
There's nothing quite like a vibrant and lush garden to bring energy to your outdoor space. Start by preparing your soil and selecting the right plants for your climate and soil conditions. Choose a variety of colours, sizes, and textures to add dimension too. Some great Early Spring blooming options include Tulips, Ranunculus, Hyacinths, Camellias, Azaleas and Rhododendrons. Be sure to keep your garden well-watered and maintained to ensure the happiest, healthiest plants!
Create a Beautiful Spring planter
Add an extra pop of colour to any space with a simple and elegant Spring planter! Choose a container that suits your style and fill it with rich, exploding blooms. From velvety Pansies to colourful Carnations, delicate Lewisias, and fun Osteospermums, mix and match to your heart's desire. Fun tip: add a trailing plant like Ivy or Bacopa to spill over the container's edge for added flair.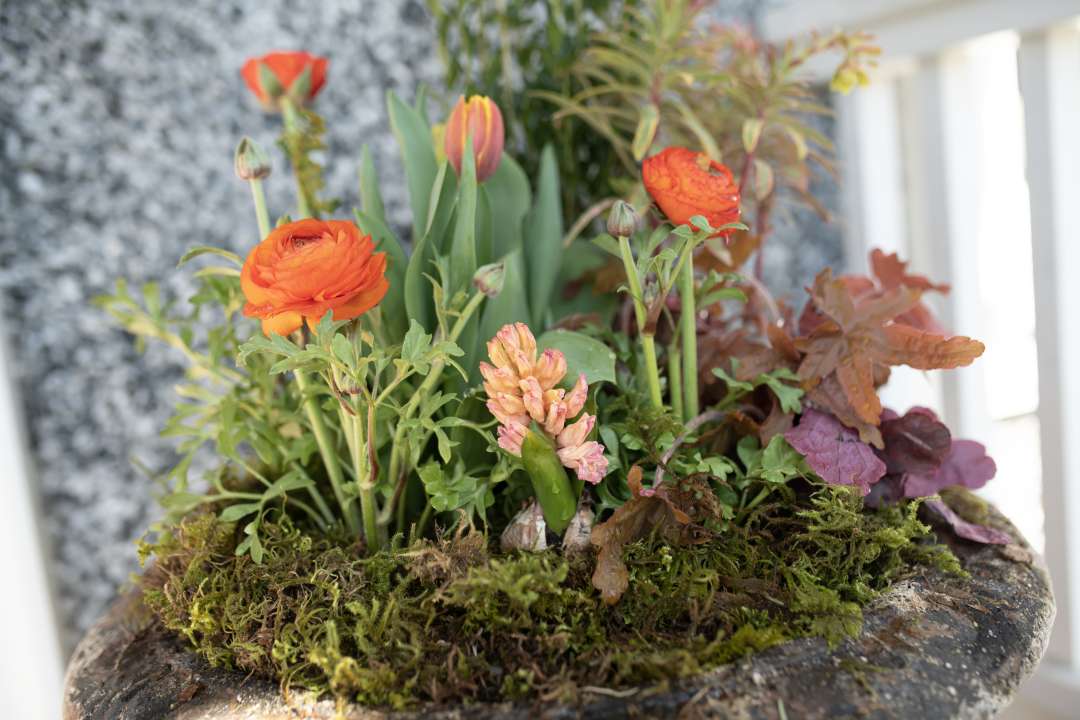 Decorate Your Home and Table
One of the best ways to celebrate Easter is to enhance your home with festive décor! Consider adding Easter-theme elements to your living space, like pastel-coloured pillows, scented candles and wonderful Spring wreaths. If you're hosting an Easter dinner, be sure to set the table with colourful linens, fresh flowers or grasses, pretty dishware, and charming bunny figurines.

Find the Perfect Hostess Gift
If you're attending an Easter gathering, it's always best to bring a hostess gift. Consider an elegant Spring Orchid or a bubbly indoor Hydrangea. Easter Lilies are in full bloom too and will leave a lovely scent behind long after you leave. If the hostess is a gardening enthusiast, consider giving a set of sturdy gardening tools too.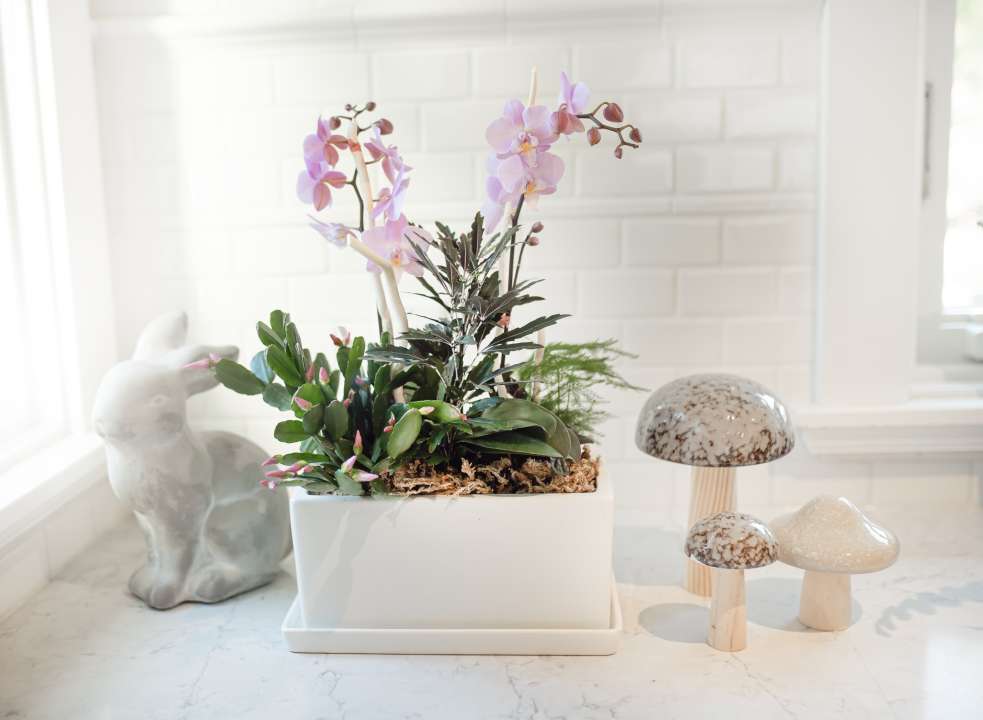 With these tips and ideas, you're sure to create a fabulous Easter atmosphere that will delight you and your guests!
Happy Easter from the GARDENWORKS team!