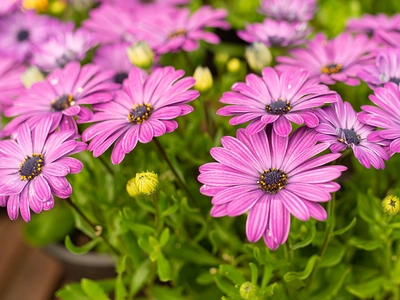 By Scott Pearce
Although we have been experiencing a fairly cool start to spring, there's plenty of time to plant your spring and summer garden!
Plenty of things to plant now!
Trees, shrubs and perennials can all be planted now, as can cold tolerant veggies like lettuces, cole crops, spinach, peas, radishes and beets.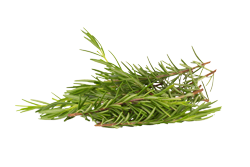 Many herbs are quite tolerant of cooler temperatures - chives, parsley, mint, sage, rosemary, and more! For a much needed injection of cheerful colour, spring pansies and violas, osteospermum, spring flowering potted bulbs and early blooming perennials can work wonders!
Get your hanging baskets and planters started now and move them to a protected location overnight or during colder days. Before planting, prep your potting soil by placing it in a warm location (sunny, or indoors) for a few hours.
The ideal planting times for many bedding plants is through the month of May.
Veggies that prefer warm temperatures, like basil, tomatoes, cucumbers, eggplants and peppers will thrive and grow quickly if planted once it warms up. Many of our favourite summer bloomers like impatiens, zinnias, begonias, sweet potato vine, and coleus are easily set back by cool, wet weather, but take off when planted in warm soil in May.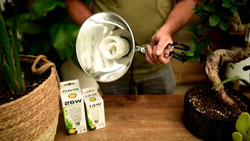 It still isn't too late to start some seeds indoors! A few veggies and herbs you can start by seed are tomatoes, peppers, celery, basil, cilantro, and stevia! If flowers are more your thing, try starting seeds like, lobelia or alyssum.
If you have some seedlings on the go, but aren't too sure they should go outside yet, try prolonging their stay inside under grow lights.
Heat mats may also be placed under flats of tender seedlings indoors to keep them warm. However, care should be taken to prevent drying out if these are utilized.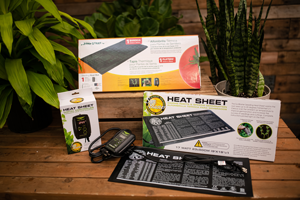 Tips:
Help the soil in garden beds dry out a bit and warm up by covering with black plastic or landscape fabric to absorb heat from the (occasional!) sunny day for up to a week before planting

Use hot caps or row cover to protect tender plants that you've already planted out or are keen to plant out. Sometimes it's too hard to wait!