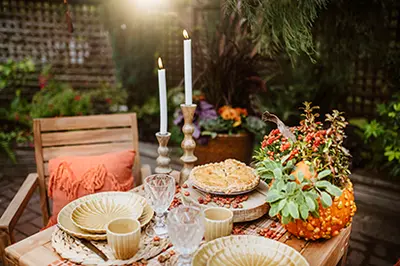 As the Thanksgiving long weekend approaches, we find ourselves reflecting on the essence of this cherished holiday.
Thanksgiving is not just a time for a hearty feast, but a moment to pause and express gratitude for the blessings in our lives. At GARDENWORKS, we are profoundly thankful for our incredible staff, our valued customers, and the communities that make our journey so enriching.
Thanksgiving Decor Delights
Setting the Table
Transform your dining space into a haven of harvest hues and Autumnal elegance with GARDENWORKS' captivating selection. Explore the textures of orange and classic textiles, find napkins that tell a story, and discover crystal glassware that adds a touch of sophistication. Complete the tableau with Mini Pumpkins, ensuring your Thanksgiving table is a canvas of warmth and charm.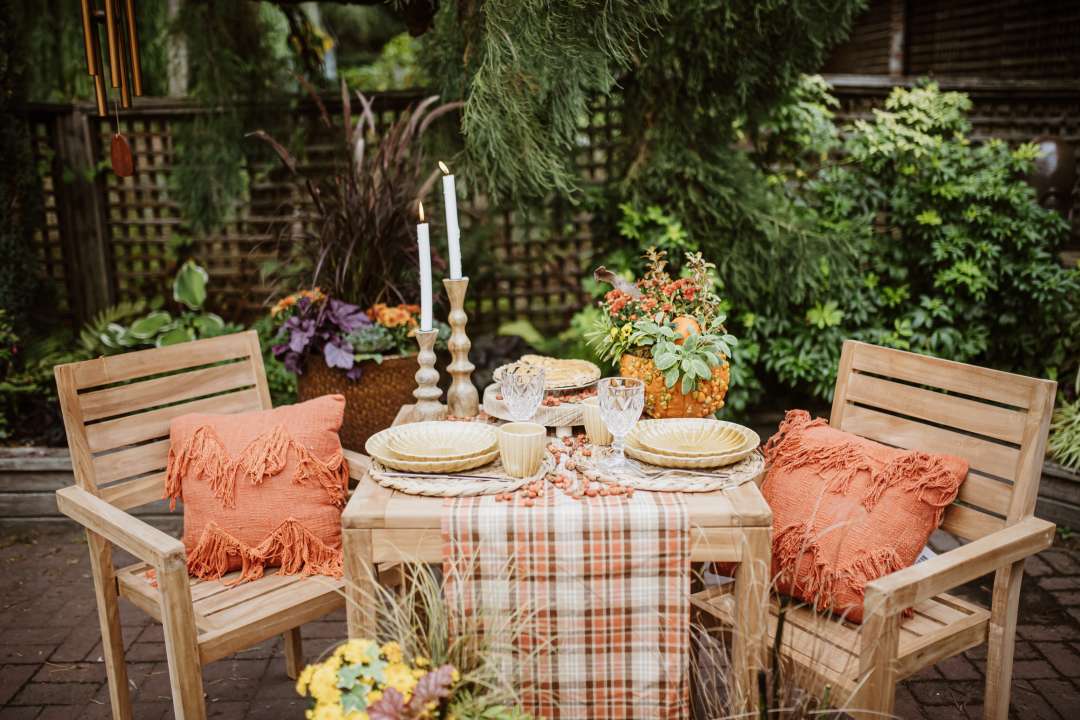 Pumpkin Planters
Add a festive touch to your centerpiece with a creative Pumpkin Planter. Choose your favourite Pumpkin, carve and hollow it out, and then fill it with gorgeous Fall annuals or stunning Succulent plants. It's a simple yet striking way to infuse natural beauty into your Thanksgiving celebrations.
Mantle Magic
Craft a captivating focal point with mantle décor that embodies the essence of Fall. Choose from fabric Pumpkins that add softness, lush faux foliage that brings the outdoors inside, soaring candles that cast a warm glow, and thoughtful artwork that captures the spirit of the season. Create a mantle that beckons celebration and showcases the beauty of Autumn.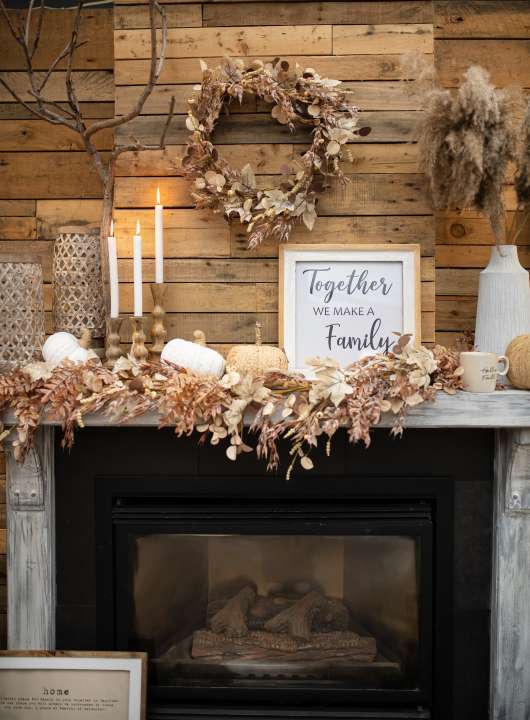 Front Porch Essentials
Extend a heartfelt welcome to your guests with an inviting front porch adorned with the best of Autumnal delights. GARDENWORKS presents a collection of gorgeous, bursting Garden Mums, Pumpkins, Gourds, and more. For those seeking a touch of personalization, crafting your Fall planters allows you to create a warm and hospitable entryway for Thanksgiving.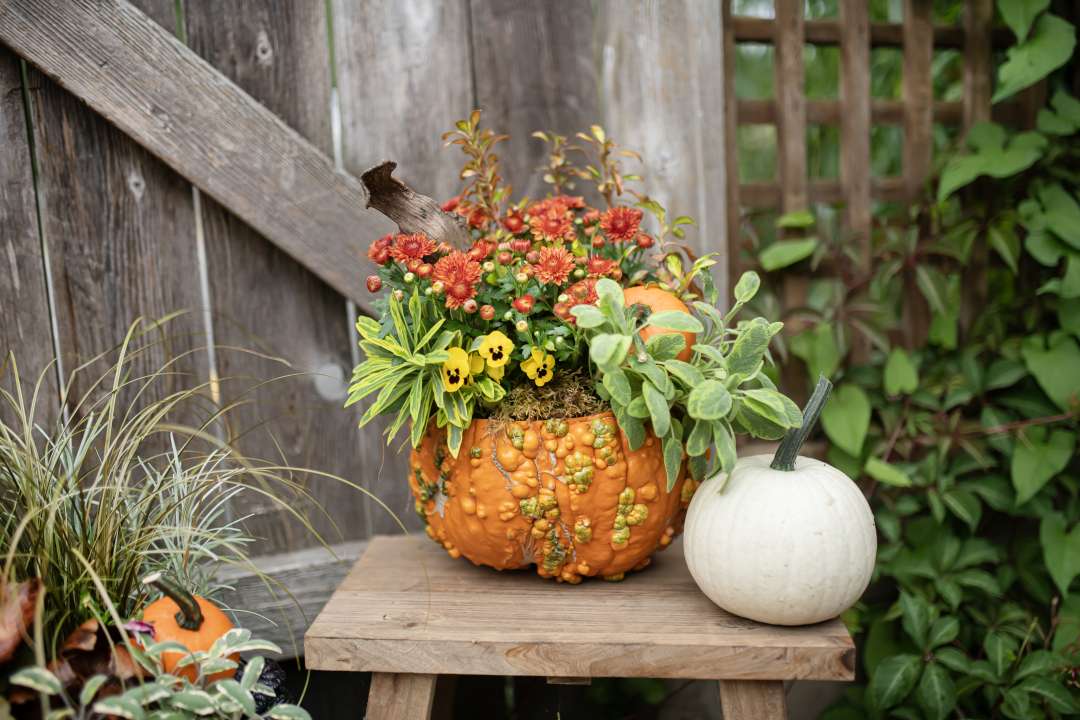 Fall Foods
No Thanksgiving celebration is complete without delightful gourmet options. GARDENWORKS offers a delightful selection of savoury and sweet gourmet offerings, including sauces, salts, and drink mixes that will elevate your gathering. Explore the delectable possibilities, ensuring your table is adorned with culinary delights that resonate with the spirit of the season.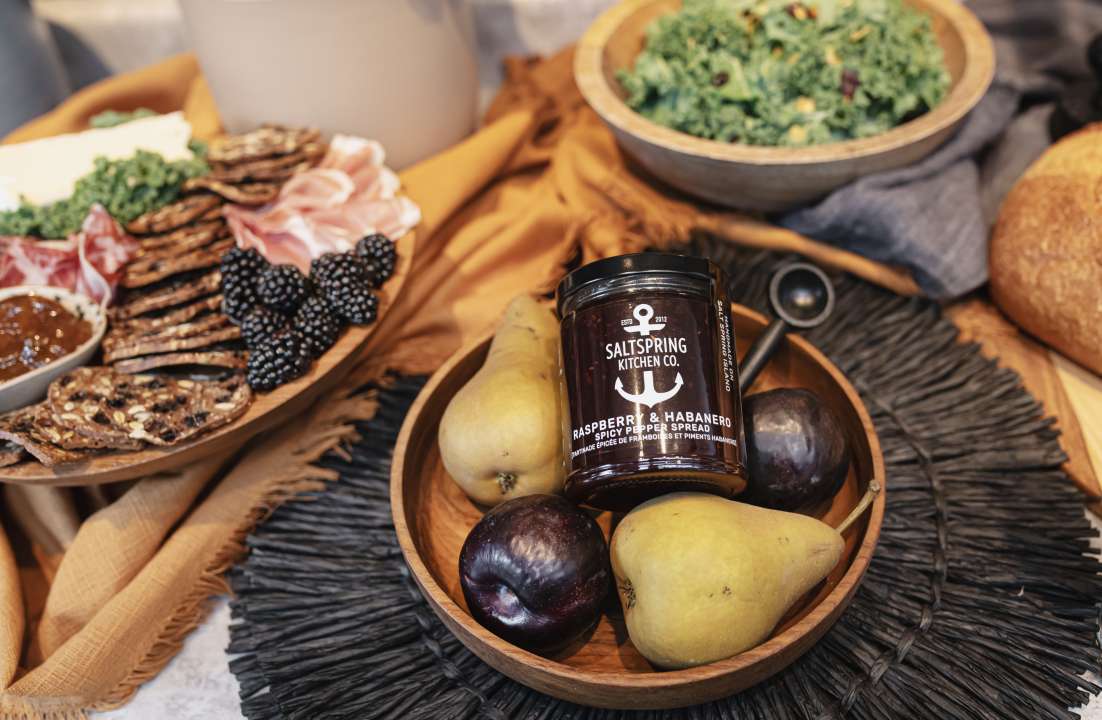 This Thanksgiving, allow us to be your companion in creating enduring, beautiful memories. From exquisite décor to vibrant garden accents and gourmet treats, we have everything you need to make this Thanksgiving a truly special and memorable occasion.
May your Thanksgiving be filled with moments of joy, deep gratitude, and celebration.