What is Gardenworks?
Gardenworks is a garden centre in central Burnaby, just a few minutes south of Vancouver. The Burnaby location features thousands of plants and trees that can be used in various settings. This is one of the lower mainland's most extensive and diverse collections of plants. It's the perfect place to visit if you're planning a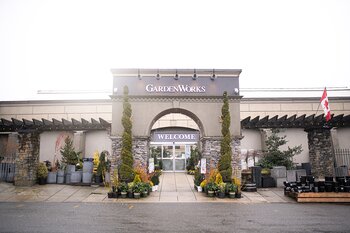 garden, landscaping a yard, or love plants and greenery.
The benefits of visiting a garden centre
Visiting a garden centre is an excellent way to get ideas for what you'd like in your garden. You can see tons of flowers, trees, and other plants that might look good in your yard. There are also some other benefits to visiting a garden centre, like getting inspiration for new gardening techniques. For instance, if you're looking to make a particular style statement with your garden, visiting a garden centre is one of the best ways to get ideas. You can also talk to the staff at the centre and get tips on improving your garden. After all, the garden centre staff are gardeners like you! Garden centres are great places to get advice on what types of plants are best suited for your region. If you're unsure what kind of flower will grow best in your yard, the staff at a garden centre can help you with your choices.
Tips for visiting Gardenworks
Are you an experienced garden shop visitor? If not, some advice on preparing yourself for your first trip might come in handy.
Wear comfortable shoes! You'll be walking around a massive greenhouse, so wearing something easy to walk in is a good idea.
Bring gloves! Many plants are snipping ready, and you don't want to get pricked by a cactus or a rose bush. It's also a good idea to wear gloves when planting. It helps prevent dirt getting all over your hands.
Before planning your visit ensure you know which Gardenworks location to visit! Find your nearest garden shop here:
Get directions to the nearest Gardenworks garden centre