Fertilizer
GARDENWORKS carries a full line of high-quality lawn, garden, and houseplant fertilizers. Our branded products are ALL formulated and manufactured for us by local fertilizer manufacturers.
GARDENWORKS Plant Food
GARDENWORKS Plant Fertilizer
Tomato Fertilizer
GARDENWORKS granular slow-release fertilizers:
All Purpose (6-8-6)
Flower and vegetable (10-15-20)
Rose Food (6-12-16)
Rhododendron and Azalea (10-8-6)
Fruit Tree and Berry (4-20-20)
Bone Meal (2-14-0)
Tree shrub and Hedge (18-4-8)
Bulb Food (3-15-8)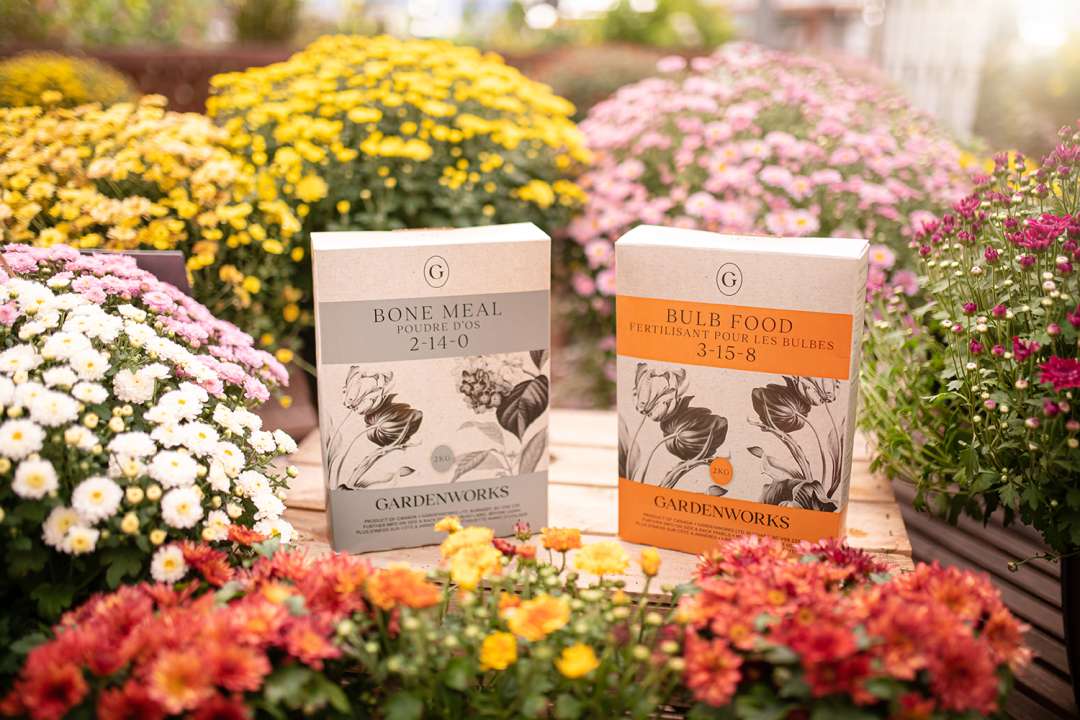 Lawn Fertilizer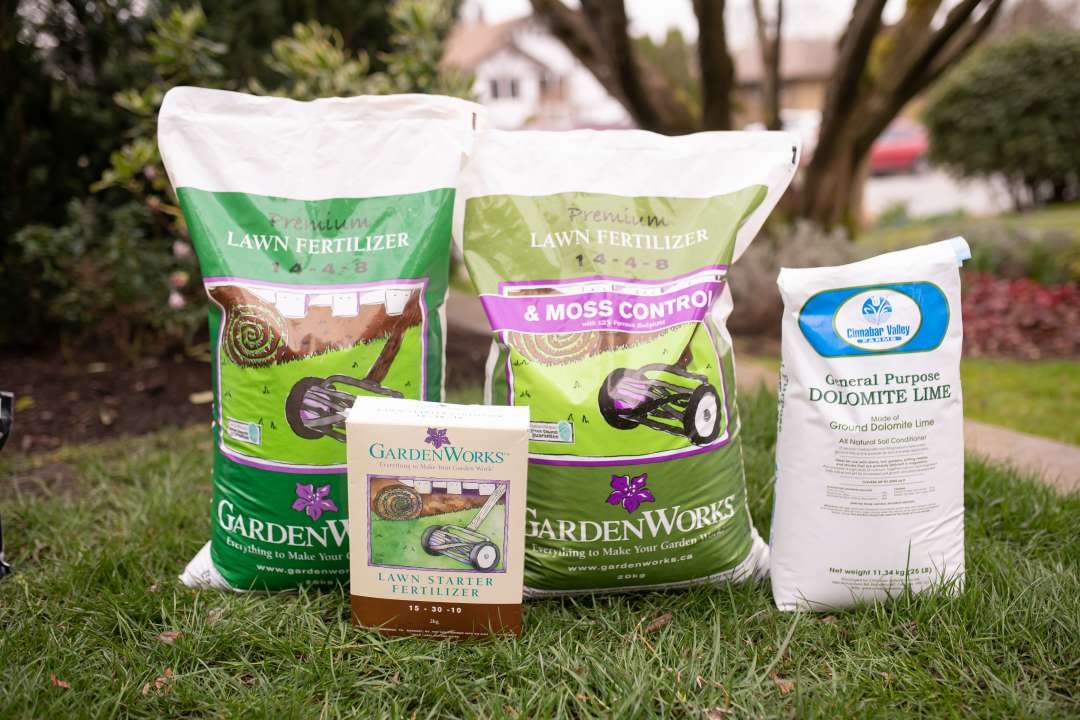 GARDENWORKS lawn fertilizers:
Turf and Lawn Starter (15-30-10) for newly seeded or sodded lawns.
Premium Lawn Fertilizer (14-4-8) for spring application.
Premium Lawn Fertilizer (14-4-8) with Moss Control for spring application. (contains Iron)
Fabulawn (23-3-23) for summer application.
Premium Fall Fertilizer (10-4-24) to prepare your lawn for winter.
GARDENWORKS concentrated water-soluble fertilizers:
Flowering Plants 15-3-15 (400g and 1.5kg)
All Purpose 20-20-20 (400g and 1.5kg)
Tomato and vegetable 18-18-21 (400g and 1.5kg)
Transplant Fertilizer 5-15-5 with Indole Butyric Acid
Organic vegetable and tomato fertilizer 3-1-4 1kg
*These fertilizers need to be diluted before use.
GARDENWORKS timed release fertilizer
Hanging basket fertilizer 14-14-14 500g
Specialty Fertilizers:
We carry a wide range of specialty fertilizers for specific applications. Example: to counteract nutrient deficiencies or for other more complex fertilizing needs. Eg. Aluminum Sulphate to encourage blue blooms on Hydrangeas. Magi-Cal to supplement Calcium and Magnesium deficiency in soils. (Prevents blossom end rot in tomatoes)
Come in and speak to one of our experts to find the right product for your needs.
Organic Fertilizers
We carry a number of different brands of Organic fertilizers in both granular and liquid formulations. The brands we carry include Black Gold, Gaia, Myke's and GardenPro……… Each store carries the brands that are most popular in their market, as a result, selection varies by store.