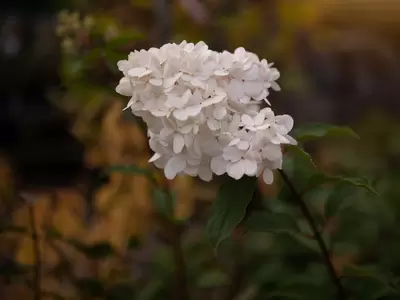 Written by Ingrid Hoff
It's hard when people ask you a "what's your favourite…." question. Especially when they are asking about plants, I have a lot of favourites. But I always lean close to saying hydrangeas when someone asks me about a low maintenance rewarding shrub to grow. They just never let you down, always producing a show without asking for too much in return.
Growing Hydrangeas
If you plant a hydrangea in a suitable spot, you will be rewarded with a season of flowers for very little work on your part. Hydrangeas are happy in sun to partial shade, with moist but well-drained soil. The different species and varieties available mean that some are better suited to sun and and others to shade, so always make sure to check the plant label before you buy your plant. The very best sun situation for hydrangeas is to have morning sun and afternoon shade, give them this and all will be well. The one thing to avoid is drought conditions. If you plant them in a hot spot and forget to water them, then it's game over. So, plant some lavender in your dry sunny areas and find a cooler spot for the hydrangea.
Pruning
This is a topic that sends new gardeners running for the hills, but it shouldn't. The whole "to prune or not to prune" dilemma isn't as big a problem as people think. There are three pruning types of hydrangeas
hydrangeas that bloom on Old Wood, this is actually the group that most of the hydrangeas we know and love belong in. They should be pruned right after blooming. If you prune them in the spring then you are pruning off all the new flowers.

Hydrangeas that bloom on New Wood, this group includes the paniculata and smooth hydrangeas and need to be pruned in the late winter or early spring to encourage fresh growth and lots of flowers.

Hydrangeas that bloom on Both New and Old Wood, this is a newish group of hydrangeas that are very forgiving of whenever you want to prune them, and bonus they keep repeat blooming all season.
So, I know I said I hate naming favourites but I can't help myself, here are my Top 5 Hydrangeas: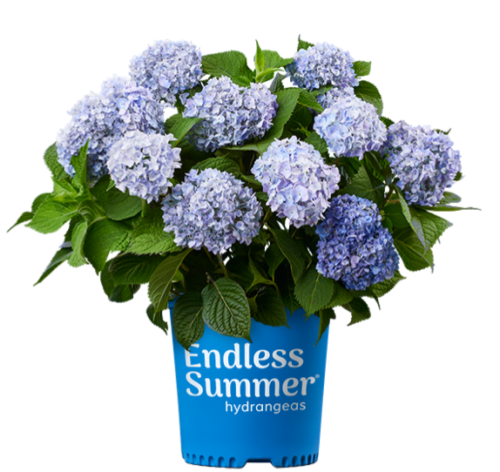 5. Endless Summer Series, this is actually a collection of five hydrangeas that all bloom on both new and old wood, which also means they will continue to re-bloom from spring all the way into fall (endless summer indeed). The Original (pictured left) is a large mophead type that has spectacular balls of flower, and it's one of the hydrangeas you can change the flower colour by altering the soil pH. It should be noted that not all hydrangeas will do this. So, if you want a blue flower add aluminum sulphate and if you want pink then add dolomite lime (check with one of our in-store experts for find out more). 'Twist-n-shout' is a lovely lacecap style that depending on pH will be periwinkle blue or deep pink, 'Summer Crush' a nearly-neon fuchsia mophead, 'BloomStruck' has bold mophead flower balls that range from blue to purple or pink (or all three) depending on the soil pH, and lastly 'Blushing Bride' is a pure white mophead, that can mature to a blush of pink or blue.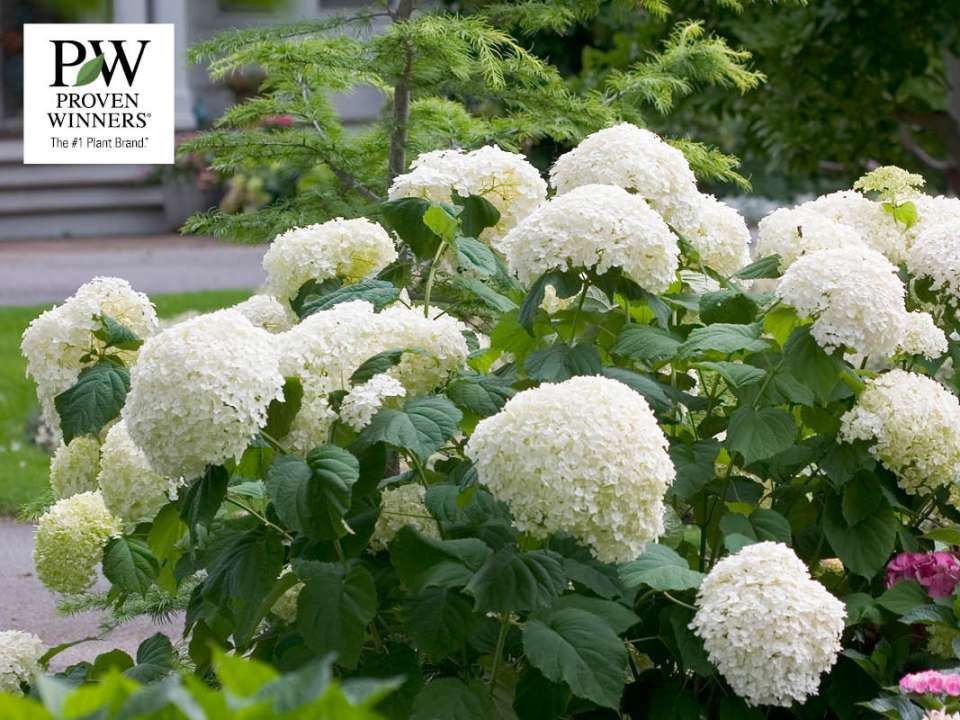 4. Big and Little, okay, full disclosure, I made that name up and I'm totally cheating on this one, but for my number four pick I have two hydrangeas that are at the opposite ends of the size category but both absolutely enchanting in their own ways. 'Bobo' is a small paniculata type hydrangea that becomes absolutely covered in large refreshing white/green flowers. Only growing 75-90cm (30-35") it can be grown in containers or along borders and pruned as small hedge. 'Incrediball'® (Hydrangea arborescens) a smooth hydrangea (pictured left) is both similar and the polar opposite, this is a medium sized shrub growing to a height of 120-155cm, (48-61"). It is covered in basketball sized creamy white flowers although some of the new cultivars are light pink. The stems are strong and sturdy, which is needed to hold those flowers proudly upright.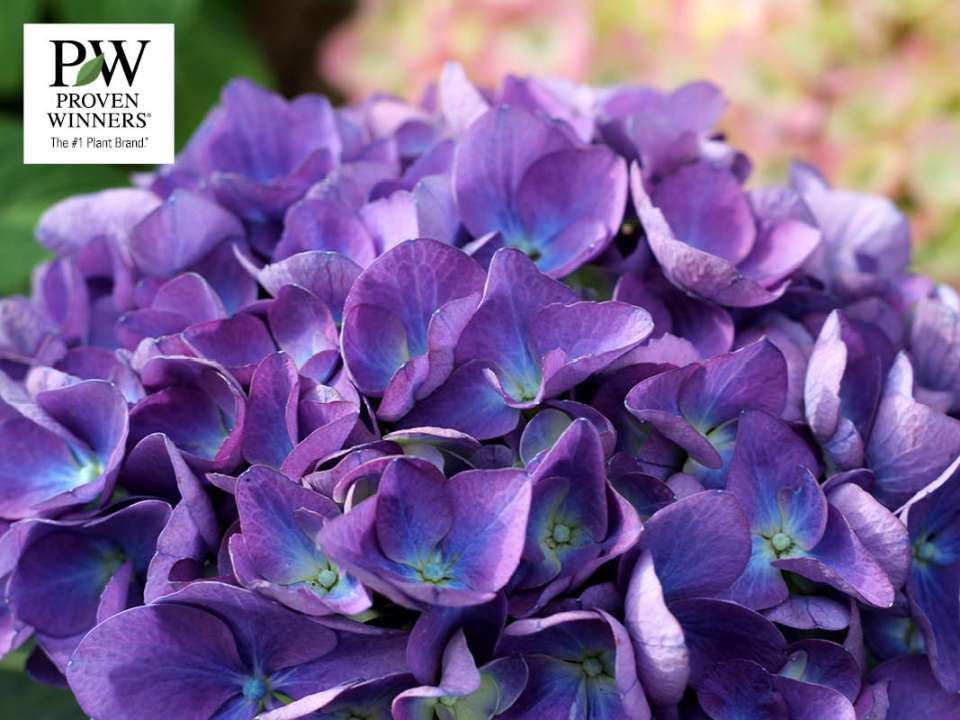 3. Cityline® series, this is a real group, not another of my made-up ones. They are distinguished for their compact growth and incredibly vibrant flowers. The mopheap flower balls are held upright on sturdy stems. Their compact growth habit makes them perfect for containers or small spaces. Check out 'Rio' (pictured left) with purple flowers and blue centres, and the vibrant red and cream of 'Paris'.
2. 'Miss Satori' is easily my first choice for the best of the mophead hydrangeas. The first time I saw this hydrangea my jaw dropped, literally. And I'm not the only one to appreciate it, in 2014 it was awarded the Plant of the Year at the famous Chelsea Flower Show. The flowers are large, double and have a stunning variegation of creamy centres and dark rose-pink margins. And the foliage itself gives a show turning a lovely dark burgundy in the spring and fall. You get a double whammy of attractive flowers and foliage.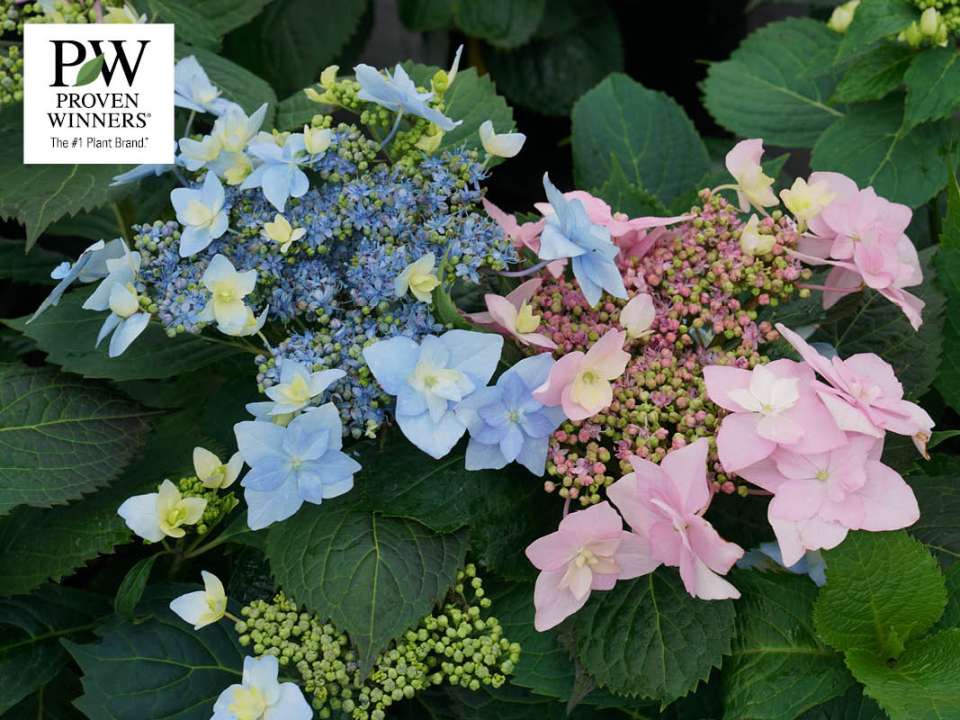 1. Tuff Stuff 'Ah-Ha' is my all-time favourite hydrangea, I literally go bonkers for this plant. It is a lacecap with the most beautiful waterlily-like double flowers that range from a soft blue to light peachy-pink depending on your soil pH. Tuff stuff is a series of hydrangeas just like the Endless Summer Series blooms on both new and old wood, so it's a repeat bloomer and you can expect a show of flowers all summer long. There are other Tuff Stuff hydrangeas that are also really appealing, but for me the award goes to 'Ah-Ha' as in "ah-ha, I do need another hydrangea."
So, if you don't have a hydrangea yet, then what are you waiting for? And if you do already have one, then you could probably make room for one more. Head down to GARDENWORKS and have a look at what they have to offer, perhaps you could start your own favourite list.