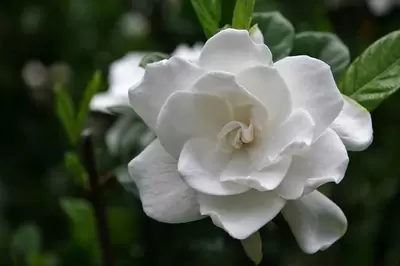 Written by Scott Pearce
By late January, many of us have had quite enough of winter, thank you very much! Maybe not the skiers, who deserve a good year on the slopes, but keen gardeners and warm weather lovers are certainly pining for spring – and know that it is just around the corner!
Cheerful flowering plants help to bridge the gap between mid-winter and spring, but because fragrance evokes the strongest memories and emotions, it is the soft scents of winter blossoms that truly speak the whisper of spring.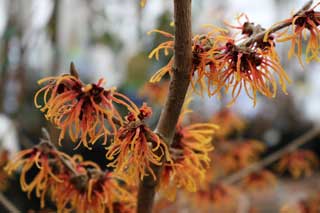 There are a surprising number of plants, growing either indoors or out, that commonly bloom in January or February. Shrubs include the mysterious Himalayan sweet box*, with fragrant flowers hidden beneath glossy evergreen foliage, delightful witch hazel, with spidery blossoms in shades in yellow, red or orange that share their fresh scent with passersby, and winter Daphne, proudly displaying perfumed clusters of white blossoms blushed with pink from February through April. You may find Pink Dawn viburnum wooing you even before the new year begins, displaying clusters of fragrant shell pink flowers for several months.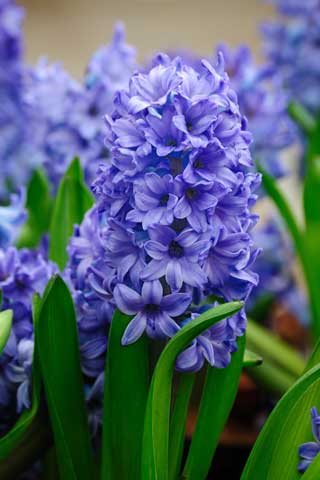 The primroses so relied upon for relief from dark winter days feature blooms in almost every color of the rainbow. Choose those in shades of yellow for both cheerful blossoms and a fragrance that is undeniably evocative of spring. Starting in January, fragrant hyacinths, convinced to bloom a bit early, make an emphatic argument for the arrival of spring. As long as conditions are above freezing, both primroses and hyacinths can be placed in planters outdoors, performing best in an undercover location.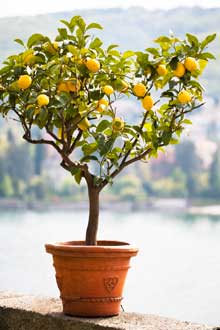 Gardenias are a sophisticated choice for indoors, with perfectly formed white flowers that slowly open to offer a delicious fragrance. Miniature cyclamen, with scented blooms in shades of pink, purple, red & white held above attractive leaves, love cool temperatures, are long lasting and combine well with tropical plants to create attractive indoor planters. We often see citrus arriving at the garden centre in January and February with blossoms shyly peaking out from where the glossy leaves meet the stem. Meyer lemon, an ever-bearing variety, can surprise with blooms any time of year, but those winter blooms are most appreciated!
Another way to usher spring indoors early is with Pink jasmine – a flowering vine that growers often train along a trellis or hoop. Hundreds of tiny, intensely fragrant blossoms make the extra work worth it, and by the time they are for sale at the garden centre, all the work has been done for you!
If you feel like you are suffering a bit from the "mid-winter blues", remind yourself that spring really is just around the corner, by introducing a few fragrant winter bloomers to your garden or home – you know what? Spring IS on the way!
*Not applicable to the Okanagan region