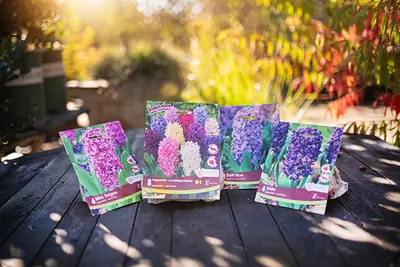 Spring, the season of renewal and blossoming, invites us to paint our garden with an array of beautiful colours.
At GARDENWORKS, we're thrilled to be your partner in creating a vibrant and stunning Spring garden. In this guide, we'll delve into the world of Spring bulbs – nature's paintbrushes – that promise to transform your outdoor space into a spectacle of beauty.
1. Crocuses
Crocuses, often the first sign of Spring, paint the landscape with vibrant colours even in the lingering snow. These low-growing flowers come in various hues like purple, white, and yellow, boasting cup-shaped blooms that stand at about 3 to 6 inches tall. They thrive in both sun-drenched and partially shaded areas. Plant them in the Fall, and they'll reward you with their charming blooms as early as late Winter to early Spring.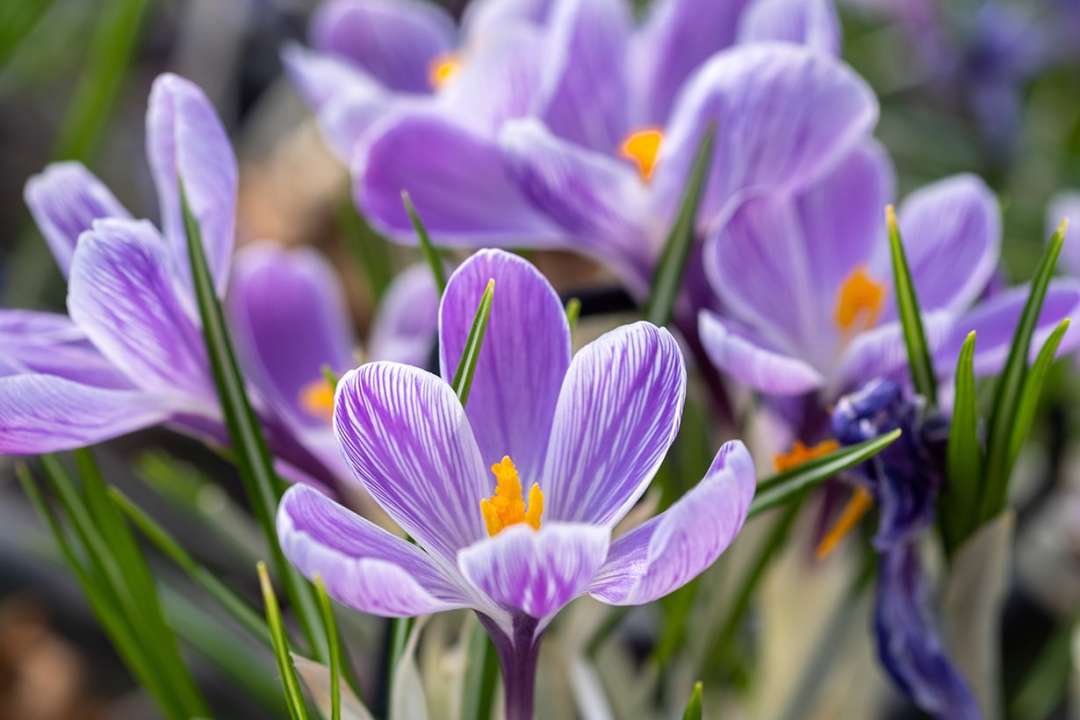 2. Daffodils
Narcissus, or Daffodils, stand as timeless symbols of Spring, with their enduring charm and sunny colour palette. These fragrant blossoms are not just deer-resistant but also thrive in both sun and partial shade. Watch them bloom in various shades of yellow and cream, bringing forth their cheerful presence from early to late Spring.
3. Hyacinths
Hyacinths, with their fragrant and substantial flower heads, epitomize sophistication in the Spring garden. Members of the Lily family, these blossoms prefer sunny spots and bloom in unique blues and purples. Their heavenly fragrance fills the air, making them a delightful addition to any garden from late Winter to early Spring. (Photo below sourced from iBulb).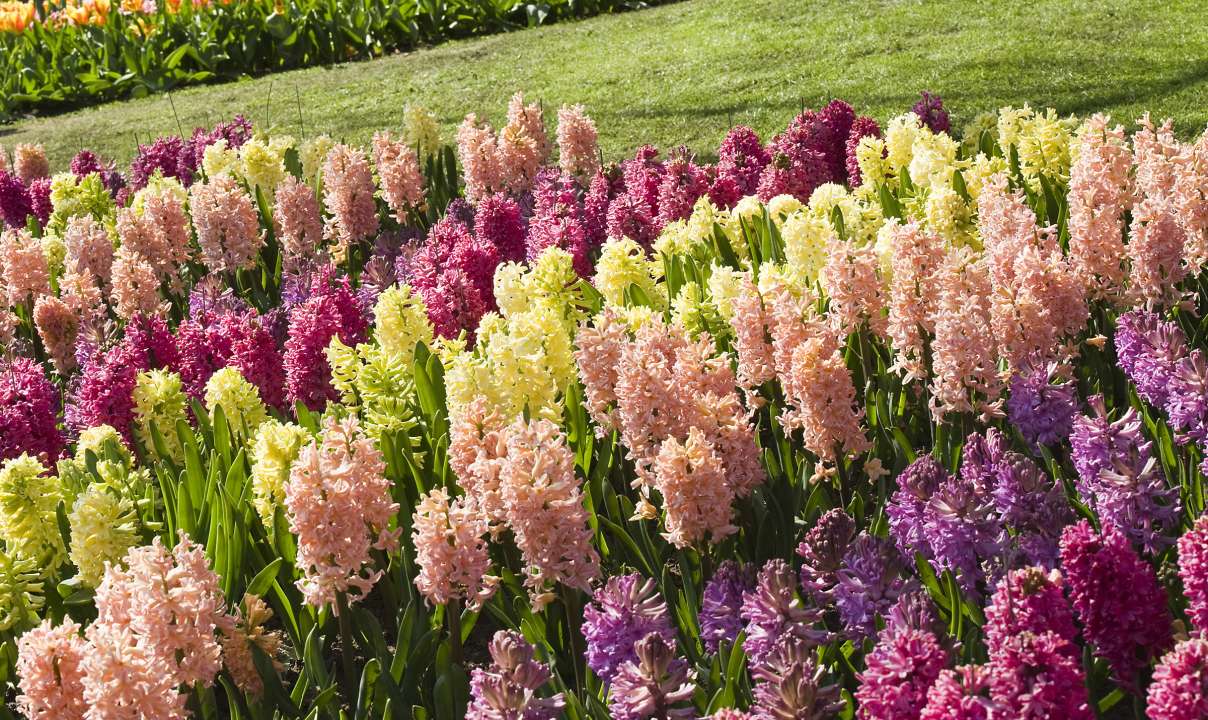 4. Snowdrops
These resilient flowers push through snow-covered ground, enduring cold winds and brisk temperatures. Whether in sun or partial shade, Snowdrops bloom early in the season, providing a gentle touch of elegance to your garden.
5. Tulips
Tulips, the vibrant showstoppers of Spring, offer a riot of colours that last for months. Strategically select varieties and stagger planting times to extend their bloom season. From sunny spots to partially shaded areas, Tulips bring joy and beauty to your garden from March to late Spring, mingling with other blooms in a living tapestry.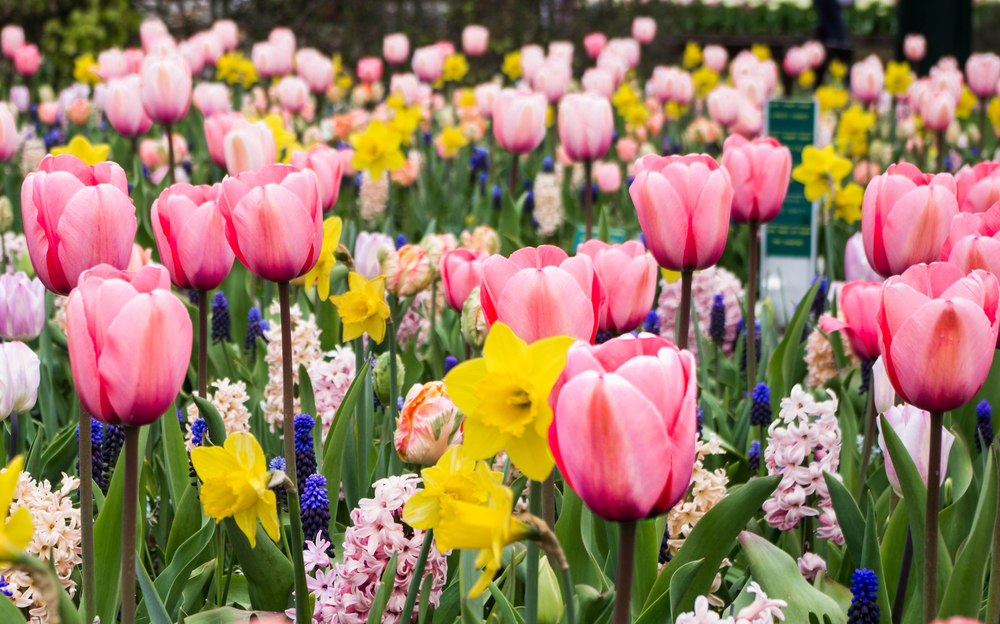 As you plan your Spring garden, let these exquisite bulbs be your companions in crafting a living masterpiece. At GARDENWORKS, we're dedicated to providing the expertise and resources needed to transform your garden into a canvas of blooming brilliance.
Find more information on bulbs in our Spring Bulb Look Book: https://www.gardenworks.ca/brochures
Happy gardening!