How to Repot Tropical Plants?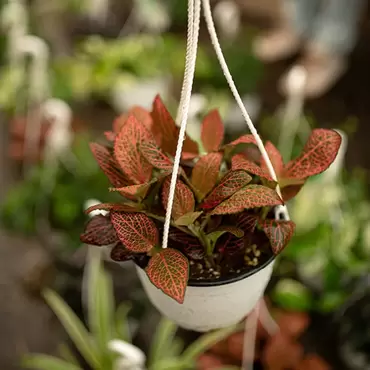 When to repot tropical plants, and how to actually do this properly with the least impact on your plant's health? We'll guide you along the steps of repotting tropicals for optimal results.
When to Repot a Tropical Plant?
The best time to repot a plant is at the beginning of the growing season, in early spring. Repotting is done for several reasons:
To move the plant from a plastic pot to another style or colour container.
When there are more roots than soil in the pot. The soil provides support for the plant to take up water and nutrients, so this is essential for the plant's growth. This is the most common reason to repot your plants.
If the plant stops growing, this could be the sign that it's the moment to repot, to create new space for the roots.
New fresh soil gives a boost of nutrients. Repotting is seen as a way to boost the nutrients and help your plants thrive.
The moment of repotting could be the moment to clip off damaged roots to help a plant recover from overwatering.
Repotting is the ideal moment to divide offshoots and create even more plants!
How to Choose the Right Pot Size When Repotting a Plant?
When you choose a new pot for your plant, choose one size larger than the pot it's currently in. That's often a pot that's an inch deeper and wider.
Preparing the New Pot for Repotting
Prepare the new pot with proper indoor potting soil, such as the GARDENWORKS Indoor Potting Soil. This prevents pests and diseases from developing.
The Process of Repotting a Tropical
Gently remove the plant from the old pot by turning the pot over and pulling the pot away from the root. When you add the plant to the new pot, fill up the space with soil until there's enough to hold the plant up. Be mindful to keep it light and airy, so water can make its way through. Tap the sides to level out the soil. After this, water the plant, so it can set in the new pot.
How to Take Care of Your Plants After Repotting?
After repotting, some plants go into shock. They may look worse than they did, and this is often the case because of any root damage that can occur during transplantation. The best way to handle this is to refrain from watering the first week after repotting, so the roots can heal. Because most indoor potting mixes contain fertilizers, there's no need to fertilize in the first 6 weeks after repotting.
Shopping list
Here's your recommended shopping list:
GARDENWORKS Indoor Potting Soil
Moisture metre
More Tips on Repotting Tropical Plants?
Do you want more information on repotting and feeding tropicals, or anything else? Visit one of our stores and feel free to ask your questions, our team will be happy to help you!